We last talked in early December when I was busily preparing for several Gulf Coast artisan shows.
My booth at the Baybrook Mall Christmas Artisan Market was gorgeous!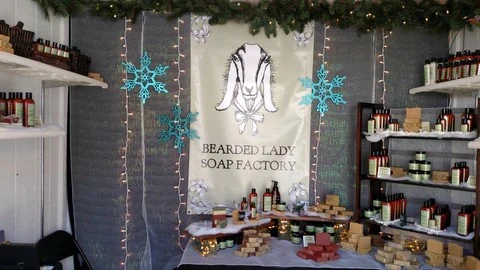 And I met quite a few happy Christmas shoppers who filled their bags full of Bearded Lady Soap Factory goodies.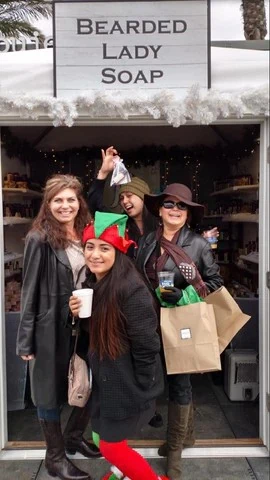 I honestly don't know how it happened, but suddenly Christmas came blasting onto my calendar. I vaguely remember that earlier in the year I had decided to spend the holidays in PA with my extended family. And on Christmas day after I celebrated with my husband and children, they dropped me off at the airport by noon and I flew to PA and returned two weeks later. While there, I surprised my sister, Holly, for her 40th birthday. I loved spending time with my parents, Granny, sisters, and their families.
But then, before I knew it, mid-January was upon me and my Christmas tree was still up. Pine needles were everywhere! Temperatures hovered around 80 degrees daily and the time had come to pack away Christmas.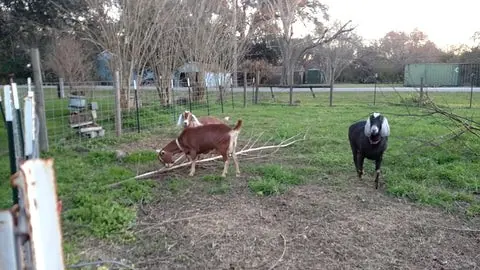 Thankfully, our tree becomes a crunchy treat for the goats to enjoy. First, the needles are quickly eaten and then the girls strip the bark all the way down until the entire tree is smooth from top to bottom. The tree is transformed from green and brown to a light blond color in just minutes.
Inside at the Bearded Lady Soap Factory, I'm planning to work harder than ever on my business. I'm rethinking my product line and I'll be revamping my wholesale price list. I plan to introduce my products to several new local businesses and some shops in the Houston area, too. In 2016, I created and stuck to an inventory schedule which meant that my shelves were full of products before show season. No mixing up batches of product the night before a show!
DON'T FORGET
FREE SHIPPING ON ORDERS OVER $45 // NO CODE REQUIRED
Last year I learned that working less shows is actually more productive.
Outside on the farm, I've decided I really need to be at home taking care of the goats. They need my full attention so they will remain healthy and produce the best milk possible for my products.
Change might seem uncomfortable at first but it is a necessary part of success. 
It is a difficult change for me to let all of the babies go. I love bottle babies. They are so fun!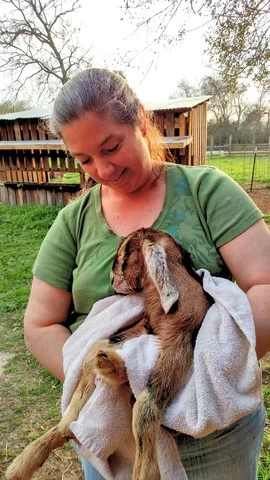 Taking my business seriously means I have to let most of the babies go to other homes. Breeding and raising goats while running the retail part of my business, requires a lot of give and take.  And I am committed to running a successful business. So, please let me know if you'd like to see my products for sale in your area. I'll happily send a wholesale price list to your local vendor.
January really started in February for the Stone family.
So if it's not too late to make some New Year's resolutions – sign me up. 🙂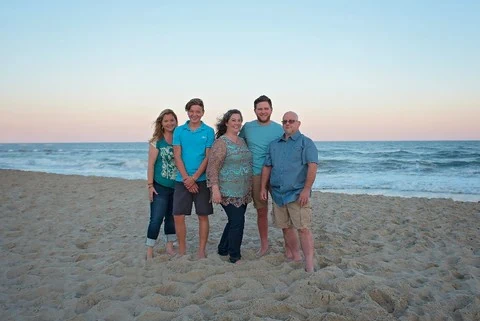 Love Ya,
Laura!