There are so many ways to use fresh goat milk.
Fall is on its way here in Santa Fe, Texas.  A gentle wind is blowing and the temps have dropped to highs in the 80's. At this time of year I always have an abundance of raw goat milk. I'll share five of my best ideas for when the milk is flowing faster than I can make my goat milk lotions and soaps.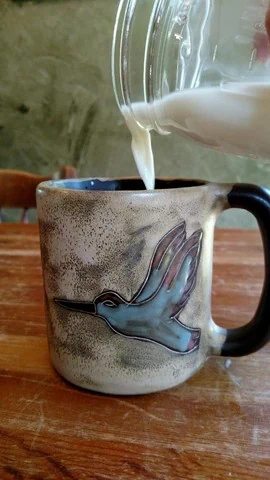 1.  I usually start my day off with a steaming cup of hot coffee. So adding goat milk from my fridge for cream makes the morning even better. While I just love the taste, many lactose intolerant people can finally splurge with a splash of goat milk in their mugs.
Baking with Goat Cheese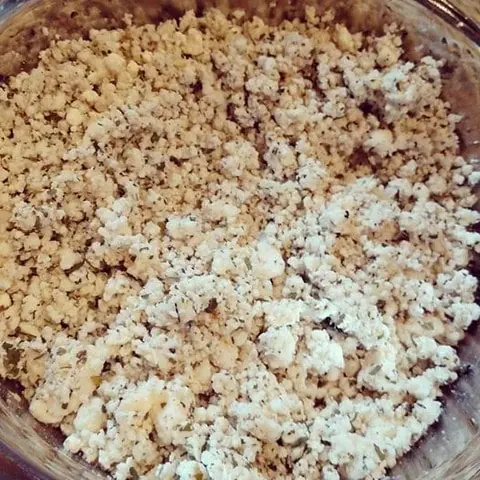 2.  I add fresh herbs like basil, oregano, and parlsey from my garden to make my homemade goat cheese crumbles. So wonderful I could eat it with a spoon! This cheese freezes really well if you can't eat it all within a few days. Goat cheese is also a great alternative to any cheese your recipes call for.  Spaghetti pie topped with herbed crumbles is another popular dinner at our house. Yum! A definite repeat request from my family and grandchildren.
The benefits of adding goat milk to plants.
3.  My roses are beautiful!  Do I really pour goat milk on them? Yes!
Why? First, I have plenty of milk to share. They are completely happy when I share the milk with them. Second, goat milk is the perfect crop amendment. The roses thrive from the lactic acid in the milk and the whey left over from cheese. Remember, I know exactly what my goats have eaten so this knowledge makes me feel good about what I'm feeding my plants. Roses also like an acidic soil, so they not only receive my coffee grounds, but also my left-over coffee.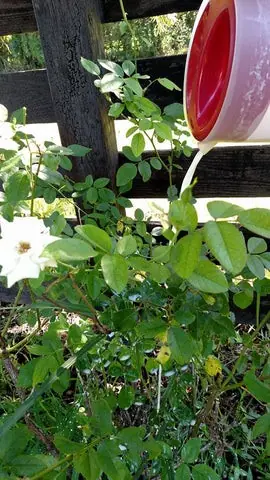 4. Shampoo!  I use Bearded Lady Soap Factory Lavender Foaming soap to shampoo my hair. My hair is squeaky clean, super soft, and shiny.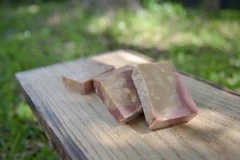 5. My lotions and body butters make great leave-in hair conditioners. I just wet my hair and apply one of my favorite scents like Lavender Vanilla to the top layer and leave on for about 10 minutes. Then wash and rinse as usual. The freshness lasts all day!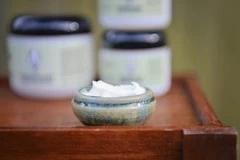 It's really simple. I share the milk from my favorite animals and my favorite coffee, with my favorite flowers! From mac and cheese, to coffee creamer, to hair conditioner –  goat milk is a wonderful source of nutrients.